The administration of your hosting account is done through the AlternC interface. This is where you can change most passwords, such as those for email accounts, mailing lists, ftp accounts, databases, etc. It will also allow you to modify your password for logging into Alternc - but only if you are already able to log-in.
You can request a reset of your control panel account password via email. To do this, first head to the control panel at https://bureau.koumbit.net/
Once you're on that page, in the lower left corner follow the link labeled "Request new password".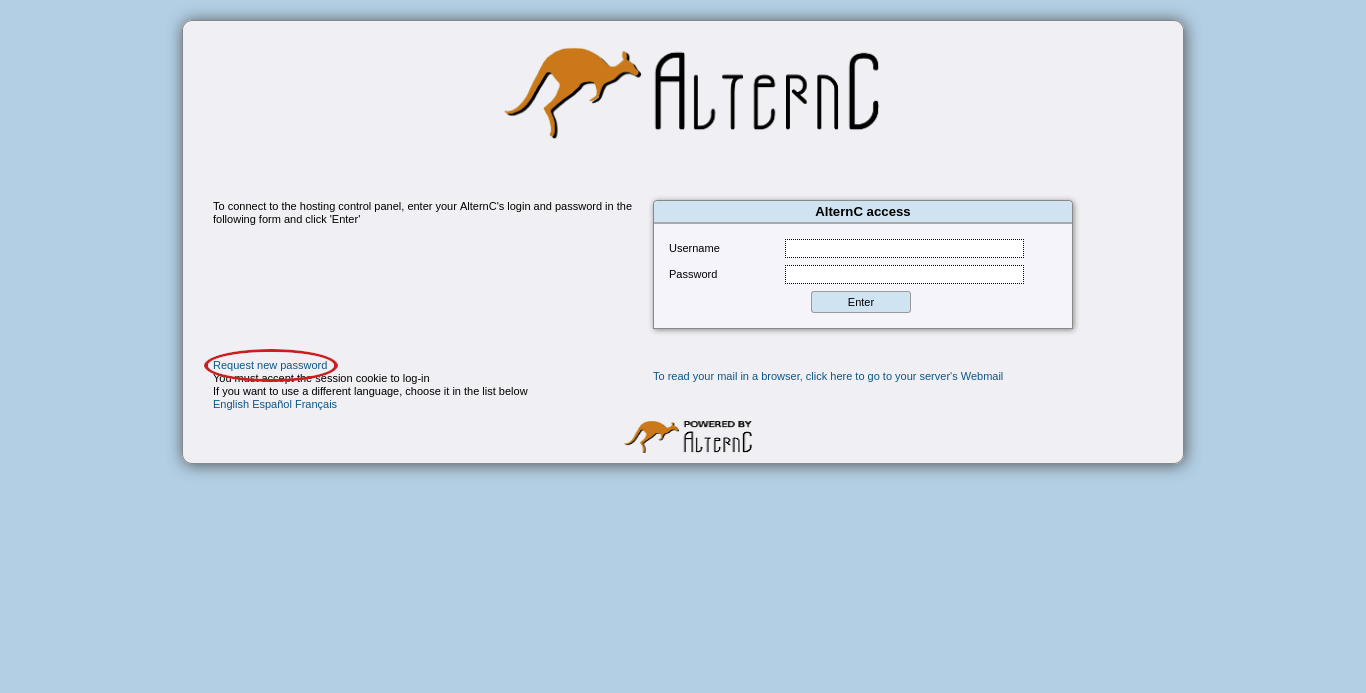 This link will bring you to a form that lets you request the password reset. The form will ask you to enter either your account name or the email address that's associated with the account. If you enter the account name, the control panel will automatically use the email address that's associated with the account to initiate the reset: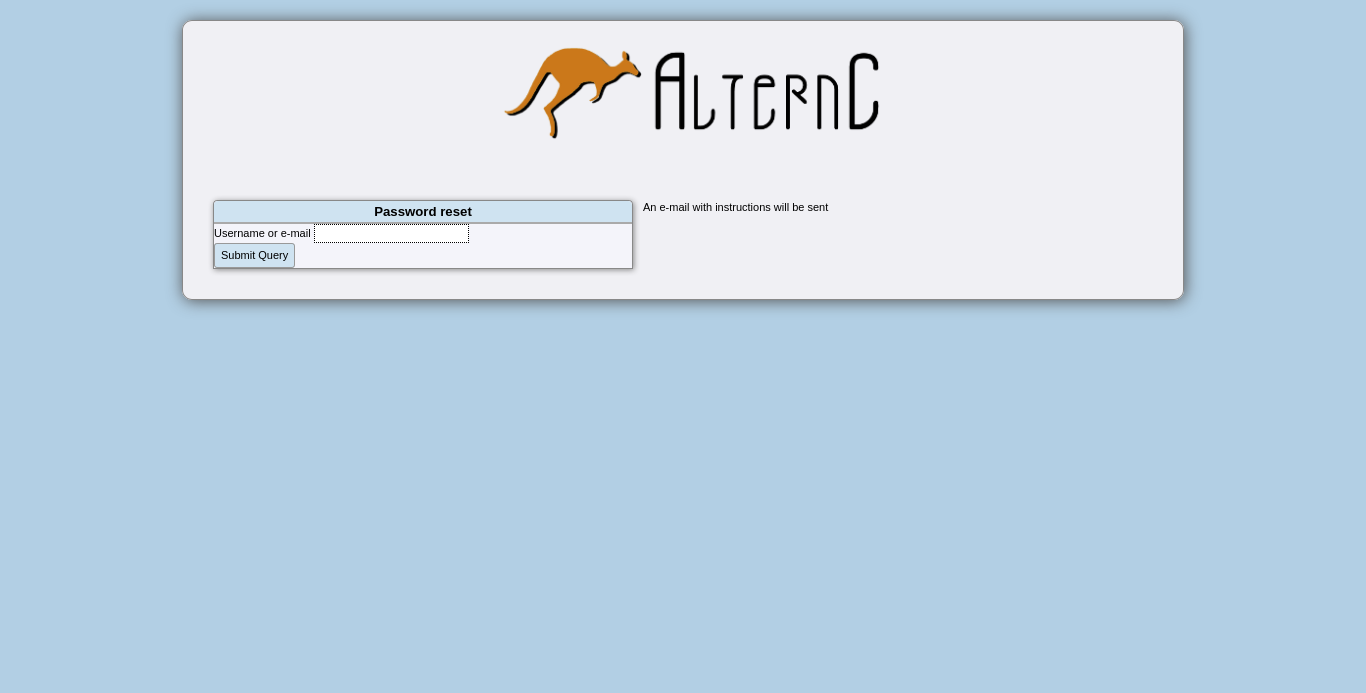 Once you've submitted this form, you should receive an email. This email will contain a URL that can only be used once and that will grant you access to the account. The first page that will show up will let you modify your password.

And you're done!
Please remember that the login page to the control panel does not accept an email address for the user name, so you'll need to use the account name with the new password you've just configured to log back in.
If you are still experiencing issues even after following the procedure above, don't hesitate to contact us by email or by calling 514-907-9494.
Attention: sending a password by email represents a significant security risk. This is why we will ask you to modify your password if we send it to you by email. To do so, click on AlternC configuration, in the Administration section of the main AlternC navigation menu.